How to Master Local Search and Get Ahead of Your Competitors
Introduction
If you want to get ahead of your local competitors, local SEO is a must. To be successful in local search, it is essential to develop a strategy that includes both basic and advanced local SEO work. With an understanding of local SEO basics and the use of the right local SEO techniques, you can have a significant competitive advantage and improve your local search rankings. In this blog post, we'll show you how to get the most out of local SEO and give you an in-depth look at the basics you need to know to become a local search master.
Why local search is important
Local search is crucial for businesses looking to reach customers in their given geographical locations. Local search lets businesses appear in local listings to potential customers searching for services or products. Moreover, many customers checking out local products or services turn to search engines and look for businesses in their immediate area. Local search enables businesses to target their customers based on their location instead of relying on broader search terms such as "computer repair" or "carpet cleaning." Additionally, many search engines also provide local ranking factors such as reviews, photos, website content, etc. that give consumers more detailed information about the business. These can be highly influential in helping customers to make decisions. Local search can thus be key for businesses looking to increase visibility, website traffic, and conversion rates.
Overview of what this post will cover
This post will cover a range of tips and strategies for mastering local search and getting ahead of the competition. We'll discuss the importance of local SEO, optimizing your website content for local searches, leveraging online directories, and the impact of reviews. This post will also feature the techniques to stay in the game and have higher visibility on search engine result pages (SERPs). Furthermore, we'll take a look at the tools that can help you with local search optimization and ultimately help you get ahead of the competition.
What Is Local Search?
Local search is a way to optimize a business's website so that it will be found in localized searches. It involves setting up a local landing page that is optimized for a specific location or area. To maximize local search visibility, local search marketing includes: using local keywords, listing in local business directories, submitting sitemaps to search engines, and taking advantage of review sites. It is important to optimize your website as much as possible to ensure that your business shows up in the local map listings and that customers can find your business more easily. All these components together help to improve the visibility of your business and create more success in your local search.
Review of local SEO basics
If you want to get ahead of your local competitors and get your business noticed online, you need to know the basics of local SEO. Local SEO is a powerful online marketing tool that is aimed at helping small businesses get found in local search results. Local SEO can drive foot traffic to physical locations, increase online engagement, and build direct relationships with local customers. The basics of local SEO include optimizing your website for local keyword searches, setting up your local business listing across major online directories, and building citations to improve your Google Maps and other local search rankings. Keeping up with your local SEO efforts can mean the difference between success and failure for any local business trying to stand out in a competitive market.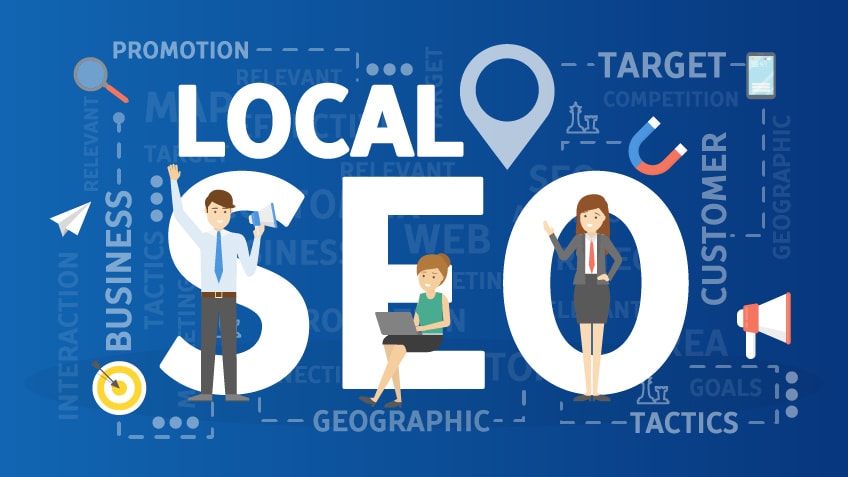 What factors into local SEO rankings
Local SEO rankings are based on a variety of factors that can help your business appear in search results. For instance, one important factor that is taken into consideration is proximity — how close is your business location to customers searching online? Google also looks at on-page SEO, such as optimizing the website for local keywords and creating content that includes your location. Google also looks at the number and quality of your citations — that's when another website mentions your business with the name, address, and phone number (NAP). It's also important to take advantage of local review sites, such as Google, Yelp, and TripAdvisor, so customers can leave reviews and ratings, which in turn can result in higher SEO rankings. Finally, make sure you have a presence on social media, such as Facebook and Twitter, with content that reflects the local market as well. Following these steps can help your business to get ahead of competitors by appearing higher in local SEO rankings.
Successful Strategies for Local Search
A successful local search strategy helps businesses accomplish multiple goals. Businesses that use local search optimization tactics can reach their target audiences in a specific geographic region—from SEO to content strategy and beyond. With carefully crafted local search campaigns, businesses can strengthen their online presence across a range of devices and services, improving visibility and relevancy for customers. To get ahead of their competitors, businesses should research their competitors' local SEO strategy, develop and update their own website with location-specific keywords and meta descriptions, optimize their content for regional search terms across major search engines, register and update all business listings across local directories, and optimize their website and content for mobile search—including Google's mobile-friendly criteria. By incorporating these strategies into the brand's search engine optimization efforts, businesses can capture more of their local audience and get ahead of their competitors.
Tools to help identify local keywords
When you're considering local keywords to use in your SEO efforts, it can be time-consuming to analyze all the geographic-specific terms applicable to your content and business. Fortunately, there are many tools and services that can help you identify the most relevant and effective local keywords for your website and campaigns. Tools like Google Adwords Keyword Planner and Moz Local's Keyword Generator can help you understand the most popular words used in searches related to your business. Additionally, services like BrightLocal's Citation Tracker can quickly and easily help you spot frequently-used local keywords and phrases specific to your industry. These tools will provide you with sound data to support your local SEO strategy and get your listings in front of the right customers.
Strategies for optimizing a website for local search
Creating an optimized website for local search is key to getting ahead of your competition. Start by adding a location page to your website, which should include your physical address, phone number, and any other relevant contact information. Next, incorporate local keyword phrases into your content and metadata to make your website more visible in search engines. Additionally, list your business on all major business directories (e.g. Google My Business, Yelp, etc.) and make sure any local citations are consistent across each directory. Finally, reach out to other local businesses and influencers to build relationships that can help drive more incoming traffic from local searches. With these steps in mind, you'll be well on your way to mastering local search and getting ahead of your competitors.
Understanding SERP for local SERPs
SERP stands for 'search engine results page', and is a term used to refer to the page that appears after a user submits a query to a search engine. For local SERPs, this page can contain a wide range of content related to the terms entered – from standard web pages to online maps to company profiles and reviews. Understanding what kinds of content appear on SERPs for local search terms can help your business get ahead of your competitors by appearing in the right places within the results page – and making a great impression. With the right strategic approach to local search, you can use the SERP to your advantage and start to dominate local search.
Local SEO Work
If you're looking to get an edge on the competition in your local market, then investing in local search engine optimization (SEO) is one of the best ways to do it. By optimizing your business website for local search, you can ensure that your website appears prominently in local search results and help more people find you. This requires a comprehensive approach of keyword research, website optimization, relying on local citations, and optimizing for the right searches to build visibility and ultimately drive more people to your site. Taking the time to develop an effective local SEO strategy pays off and can be the difference between your business outshining the competition or being lost in the shuffle.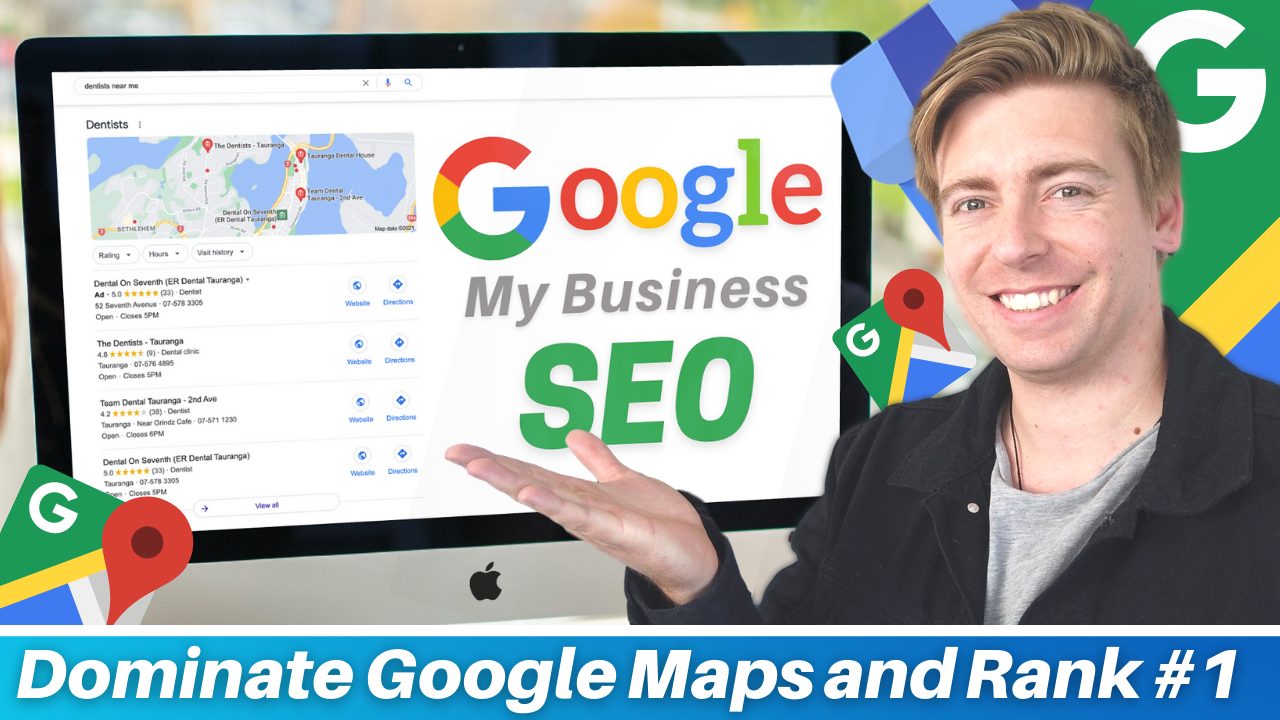 Steps to creating a message & defining target audiences
It is essential to have an effective message when it comes to local search and SEO. It is the key to standing out among the competition and getting ahead, as it helps to communicate with the right prospective customers. It is important to create messages that effectively capture the attention of your target audiences. To do that, you should clearly define who your target audiences are. Knowing your target audiences will help you create messages that will trigger an effective response. During the process, you might also want to consider creating messages that will emotionally affect your target audiences. Lastly, be sure to keep the message consistent across all digital channels. By doing so, you will be able to maintain a unified presence across all your digital marketing efforts.
Developing content for local campaigns
Developing content for local campaigns is key to mastering local search and getting ahead of your competitors. Content is more than just written words; using videos, graphics, and photos can help reinforce the message and create a stimulating experience for potential customers. Keep in mind that local customers have different tastes and lifestyle needs than customers in other markets, so be sure to tailor content accordingly. Content should also be optimized for local search terms by including phrases such as the name of the city or state, nearby attractions, and local service descriptions. Doing this ensures your content has maximum reach and visibility on local search platforms.
Technical work for local SEO
When it comes to accomplishing successful local SEO, technical work forms a major part. This refers to the backend process of making sure website technical aspects are configured correctly, such as improving site speed, making sure the right tags are in place, creating sitemaps, optimizing title tags and meta descriptions, and more. Though sometimes tedious, doing thorough technical work is key to giving your business an advantage in local search rankings. The time spent checking and updating these technical details, and ensuring visibility on engines like Google and Bing, will pay off with increased engagement and new customers.
Tips for Growing Your Visibility
When it comes to growing your visibility, mastering local search is essential. Start by optimizing your website and online listings with your business's targeted keywords and creating content that's focused on the location you serve. Use local citations to get your business listed in local directories, such as Yellow Pages, Yelp, and Google My Business. Make sure your business's NAP (Name, Address, and Phone Number) is consistent across all digital channels. Finally, leverage social media marketing to reach people in your local area. Take advantage of post-boosting and sponsored ads to increase your reach and draw potential customers to your business. With a little effort and the right strategies, you can get ahead of your competitors and establish yourself as a leader in local search.
Leverage local & trusted sources
One of the main things that local businesses can do to boost their local search efforts and outpace the competition is to leverage local and trusted sources. This means making sure that customers can find your business listed on major local directories, such as Google My Business and Yelp, and any other local listings. Doing so will help your business's name, contact information, and website show up more frequently in the search results when people are looking for services in your area. Keeping your business information accurate and up-to-date on these directories is also essential for such visibility. Additionally, making sure that your website features areas on your services page with information on the region you serve can further increase your local presence. By leveraging local and trusted sources, you can give your local search efforts a big boost!
Tips for optimizing local listings on Google My Business
Optimizing a local listing on Google My Business (GMB) is essential for driving online visibility and visibility of businesses in their local area. To ensure your GMB profile is effective, here are a few tips. First, ensure that all of the basic information on your GMB profile is correct. This includes hours, contact information, address, and services offered. Additionally, make sure to add photos and videos to the business profile. Customers are more likely to click on profiles with photos and videos, so this is a great way to draw them in. Finally, encourage customers to leave reviews. These reviews can also be a great way to show potential customers that you offer quality service. Following these steps can help you take advantage of GMB and get ahead of your competitors.
Promoting content and brand locally
Having a localized strategy is key for effective content marketing. Creating content that resonates with a local audience is essential for getting ahead of the competition and converting local leads. For example, if you have a business in San Francisco, create content that speaks to the local market, like how to navigate the bustling city or tourist-friendly activities. Share blog posts, videos, events, and news stories that promote your brand's visibility in that area. You can also use location tags on social media platforms that will show up anytime someone searches a specific area. These tactics can help build local recognition for your brand and help put you ahead of your competition.
Analyzing Local SEO Performance
Analyzing local SEO performance is key for businesses looking to master local search and get ahead of their competition. A thorough analysis of your website's performance can show you where your strengths and weaknesses lie and allow you to make the necessary changes to help you rank higher and boost your visibility in local search results. Analyzing your local SEO performance can include examining on-page SEO factors such as site speed, relevant content, meta titles, and meta descriptions as well as factors such as backlinks, inbound links, and anchor text is the clickable text that appears in a hyperlink. It's designed to stand out from the rest of the text. Additionally, you should monitor your search engine rankings, local reviews, and the competition in your local area to help you stay ahead in the ever-changing world of local SEO. Taking the time to regularly analyze your local SEO performance will give you the best chance of staying competitive and winning the local search game.
Identifying areas of strength & improvement
When it comes to mastering local search, the first step is to identify areas of strength and improvement. Analyzing your local search performance is key to understanding where you may be succeeding, and where you need to improve. Start with assessing your online presence, including your search ranking, website design, and reputation. Make sure you are ensuring the information on your business is up-to-date and accurate. Assess the relevancy of your keywords and track any reviews of your business online. These reviews can often help you determine your strengths and any areas for improvement. Taking the time to identify where and how you can best optimize your local search is an important part of staying ahead of your competitors.
Analyzing competitor's Performance
Analyzing your competitor's performance is key to understanding the current local search landscape and out-ranking them in the SERPs. Knowing what keywords and digital marketing strategies your competitors are using will help you to identify opportunities, deficiencies, and trends in your local search environment. Knowing whether or not your competition has greater domain authority or is getting more localized links can be beneficial in knowing what you need to do to surpass them. Additionally, you can try to perform competitor audits every few months or so to stay up to date on their activities. This way, you know which tactics are effective in local search and where you need to focus your attention.
Tracking & measuring local SEO success
Measuring the success of your local SEO efforts is key, and the best way to do so is by tracking the activities that you have implemented. You need to be able to evaluate which tactics are helping you to achieve tangible results, and how your ongoing efforts are affecting your search engine visibility and rankings. There are a variety of analytics tools available to help you record changes in conversations, traffic, visitor behavior, and online profile visibility. This data allows you to fine-tune your SEO strategy and determine which strategies are delivering the most returns. Tracking your local SEO success also involves monitoring your competitors and keeping track of their activities, as well as looking for any SEO opportunities that you can capitalize on.
Staying Ahead with Local SEO Best Practices
For those looking to stay ahead of their local competitors, a focus on local SEO best practices is critical. Local search engine optimization allows businesses to stand out when customers are looking for solutions in their area. Optimizing your website and content for local keywords, deploying geotargeting tactics, and consistently claiming and optimizing your business listings are all essential steps for local SEO. Additionally, building links with local sites and organizations and encouraging customers to leave online reviews can also help to boost visibility and relevance in local search. By staying up to date with local SEO best practices and using the tools available to you, you can ensure that your business remains a top option for area customers looking for the services and products you offer.
Keeping up with local SEO trends
Keeping up with local SEO trends is essential to staying competitive in the world of search engine optimization. With technology constantly evolving, new tools and strategies are emerging for optimizing sites for local SEO. Staying on top of the latest trends is key, as it can help increase website visibility and help so that you're ahead of your competitors. To accomplish this, conduct regular reviews of your local SEO efforts, read industry publications, and follow influencers in the local SEO space. Additionally, use a local SEO strategy for every page on your website, such as optimizing titles, descriptions, and content throughout the site to make sure your business information, products, and services can be found for those searching in your locality.
Practices to stay up-to-date & ahead of the competition
Staying ahead of your competition is tough in any industry, but especially in the world of local search. Thankfully, there are a few simple steps you can take to keep your local search game strong and ensure you stay ahead of the pack. First, keep track of the latest algorithm changes by subscribing to industry newsletters and blogs. Additionally, evaluate your competitors' strategies to see where their weaknesses may lie. Finally, invest in good website optimization and properly utilize social media channels to ensure that your customers can find you! By taking the time to consider these points, you can rest easy knowing you're doing everything you can to stay on top of your local search game.
Conclusion
Summary of key points
Local search is an essential part of any digital marketing strategy today. It's important for businesses to understand how to optimize their local searches, as this can give them an edge over their competition. To master the local search and get ahead of their competitors, businesses should ensure they're optimizing their local searches for relevant keywords and location information. They should also make sure they're staying top-of-mind by using targeted local search ads, as well as monitoring local review sites to manage their reputation. Finally, businesses should be strategic about their online presence, such as leveraging social media and website optimization to make sure their local searches are easily discoverable. Mastering local search can be a great way to get ahead of the competition and increase brand recognition in your local area.
Ways to get ahead with local SEO
If you want to get ahead of your local competitors in search engine results, you'll need a strong local SEO strategy. First, you'll need to make sure your business is listed on the top directories in your industry, such as Google My Business, Bing Places, and Yelp. By ensuring your business is correctly represented on these directories with up-to-date and accurate information, you can strengthen your chances of appearing higher in local search results. Additionally, you'll want to ensure your website is optimized for local keywords. As part of your content creation strategy, you should be targeting local keywords and terms related to the product or service you provide. Finally, make sure you have consistent, optimized citations on key local directories and review sites. By doing these things, you'll be well on your way to reaping the rewards of a good local SEO strategy and outperforming your local competitors in search results.